The currencies and time zone is set automatically based on the country you chose during sign up. You can update your company information, preferences and custom field locations. For advance settings click here.
Manage Settings> Company Settings
These settings contain company address, contact details, company leave approver path, currency, employee count, time zone, date format and weekly days off and option to upload the company logo. Company Holidays set at this level will be inherited to all users.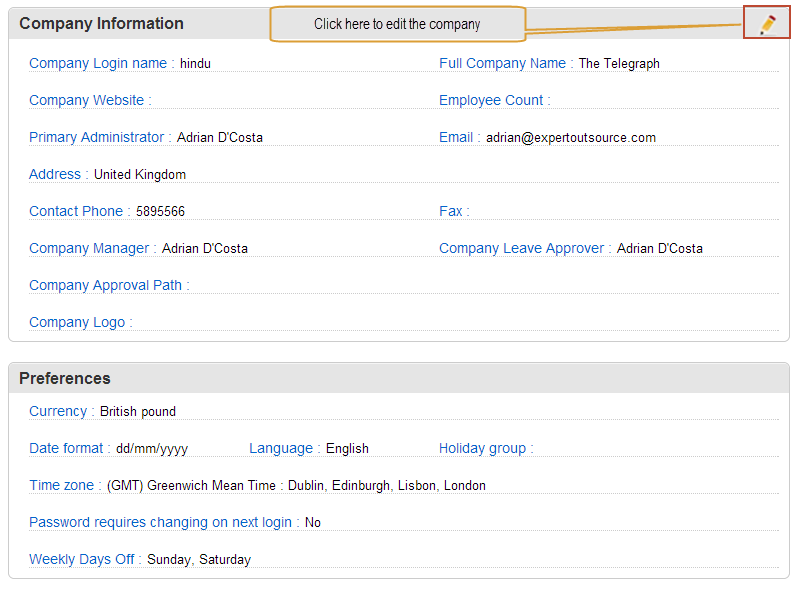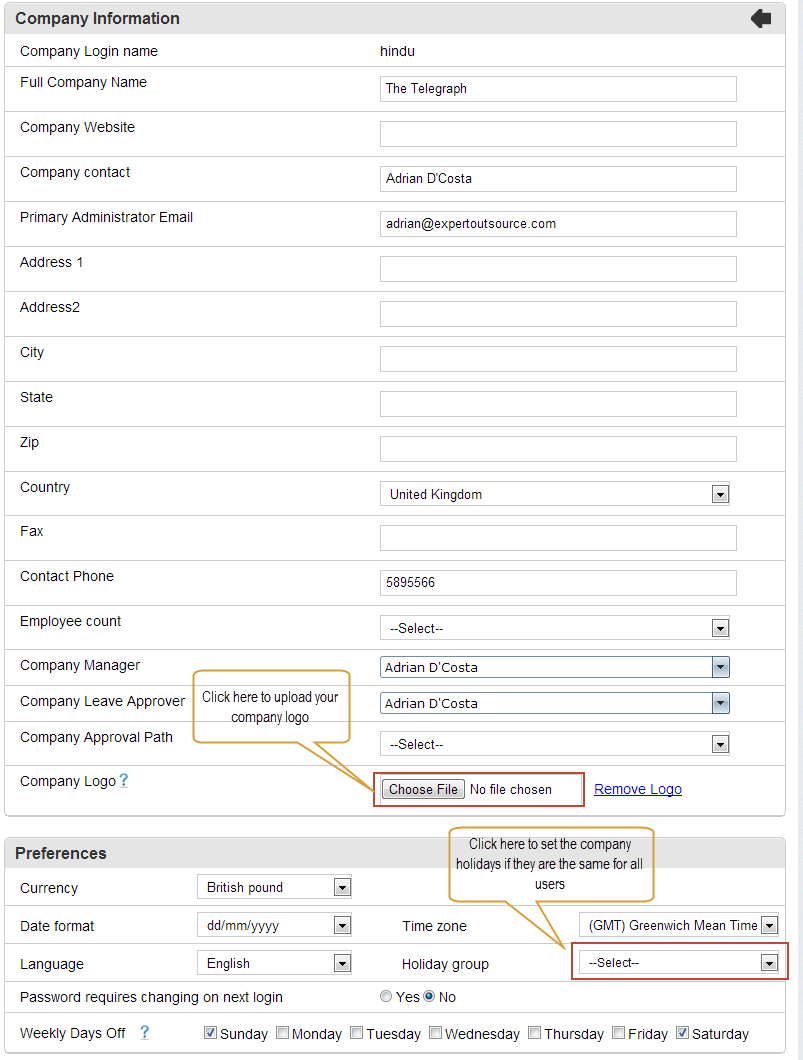 Created with the Personal Edition of HelpNDoc: Easily create PDF Help documents