Leave Requests waiting for my Approval
This section will be displayed if the logged in user is an approver. In this section the logged in users will be able to approve, reject or cancel leave requests.
Dashoard> Leave Requests waiting for my approval

This page displays a summary of the leave requests to be approved and other users that have applied during the same period, the holiday list, leave warning and past leave request of the user being approved. It allows the approver to view the previous and next leave requests without the need to go back to dashboard to see the next leave request.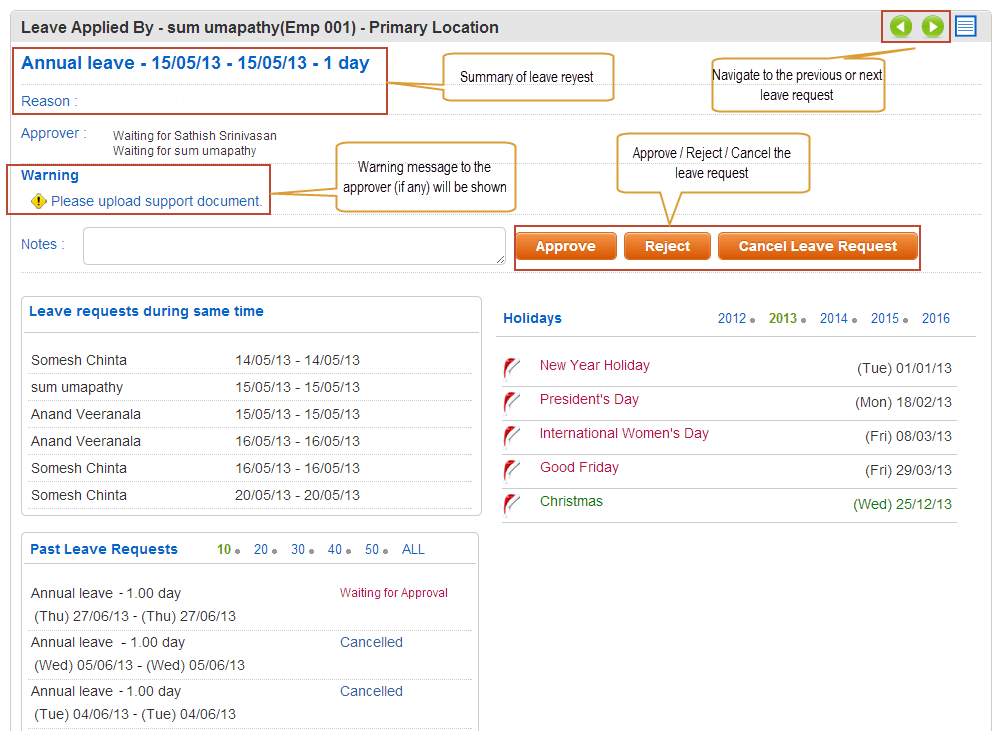 Created with the Personal Edition of HelpNDoc: Free help authoring environment