Advanced Permissions Settings
System Setup> Manage Security> Roles> Assign Permissions
This section describes in detail the permission settings of PlanMyLeave. Click on "Assign Permissions" to add/edit the permission for the role. The screen is divided into three sections.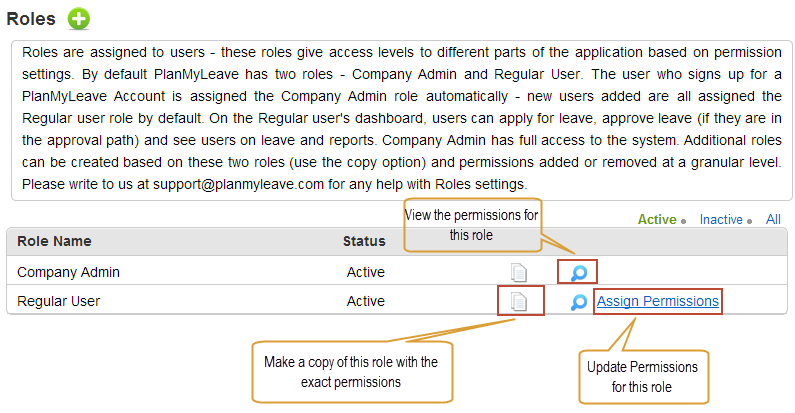 Select Area

– The section of the application the permission needs to be assigned to.

Select Action

– This section shows/hides the menus. If a menu is shown, permission can be set to control what can be done in each menu

Permissions

– This section controls further controls what can done in each permission.
Created with the Personal Edition of HelpNDoc: Easily create EPub books