Add Job Title
Manage Settings> Job Titles> Add Job Title
Add

Edit

Delete

Back to

Click on the "Add Job Title" to add a job title and code of the job title.
Advanced Settings
To restrict the number of users who can go on leave on the same day for this job title set a number in "Max employees who can be on leave on the same day"

Select the holiday group for this job title. All users who are assigned this job title will inherit the holidays set for the group selected here.




Note

: The holiday groups needs to set up at System Setup à Leave Settings à Set Holidays.

Select the approval path if leave request approvals needs to be done at Job Title level.

Select the approver, this user will be used only if no approval paths are used anywhere.

Enable Overtime and enable TOIL are not required fields.

Click on "Add" to add a new Job title.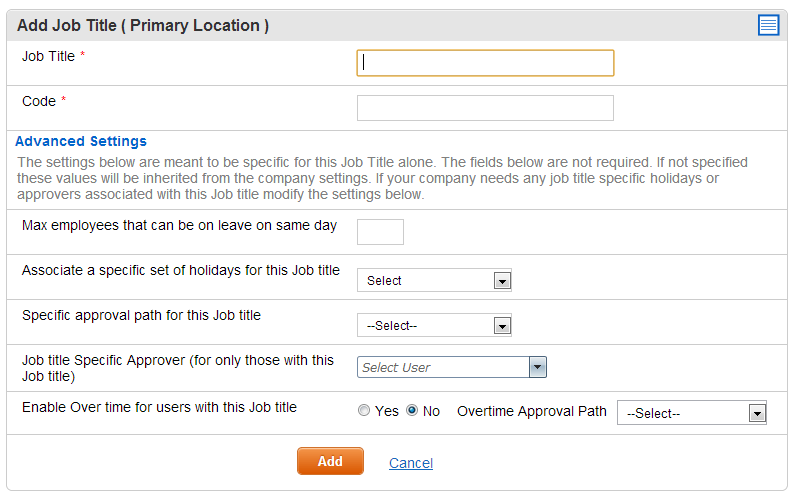 Created with the Personal Edition of HelpNDoc: Easy to use tool to create HTML Help files and Help web sites